"When I look at a landscape, I automatically start to simplify shapes and curves that I see," says Swiss artist Douglas Mandry (b. 1989), who has recently completed a new collaboration with luxury skincare house La Prairie. It is the first in a series of commissions to help preserve Switzerland's natural vistas – raising awareness of these beautiful, fragile places. The subject has never been timelier. For the commission, Mandry travelled the country over several days, capturing the wild environment and impressive landscapes of his homeland.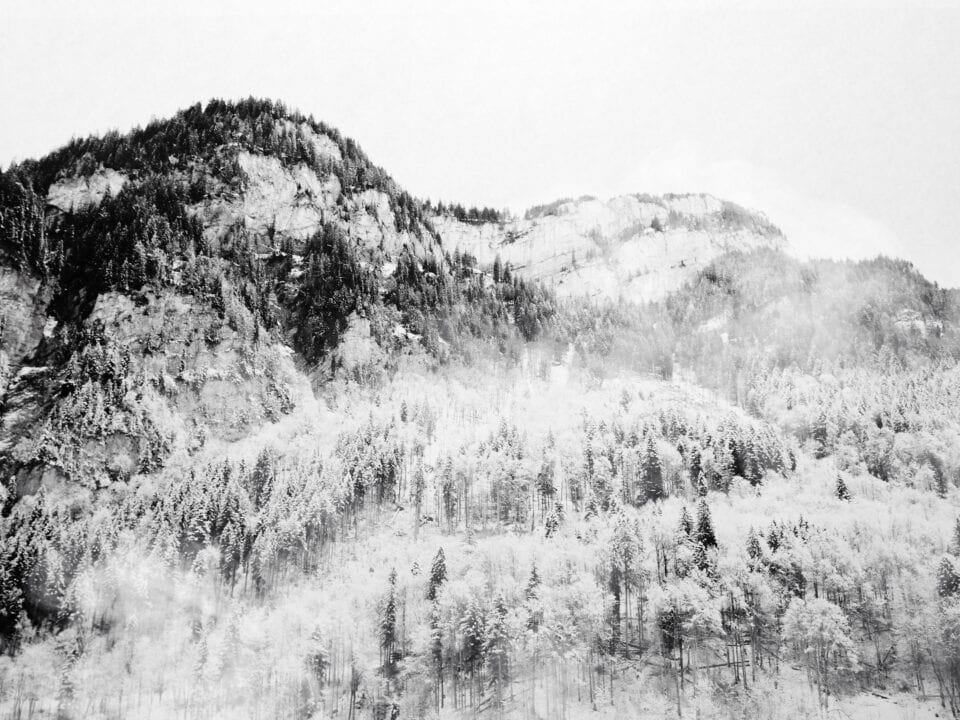 "After hours of walking, sometimes I just happen to be at a place which strikes me," the Zurich-based artist notes, tapping into an almost romantic sensibility. "Capturing this nature is for me a testimony of its sublime essence." The raw images are then altered by a variety of artificial processes, including painting and airbrushing "Afterwards, I try to re-appropriate this untouched and unspoiled environment and make it my own," Mandry describes. "So, the whole process is about merging my experience of nature with my cultural background." The final pictures occupy a space between dream and reality – where crashing waterfalls and mountain peaks are transformed with washes of purple and blue.
---
As part of La Prairie's commitment to preserve Swiss nature, three of Mandry's works are being auctioned online with Artnet Auctions from 4-18 November. The proceeds will be donated to ETH Zurich (Swiss Federal Institute of Technology) through its ETH Foundation, which is home to an internationally recognised Department of Glaciology – doing pioneering work in climate studies and conservation. "I like that art has become a means to protect nature and to create awareness," says Mandry. "Since nature is my main inspiration, it is a beautiful thing to be able to give back."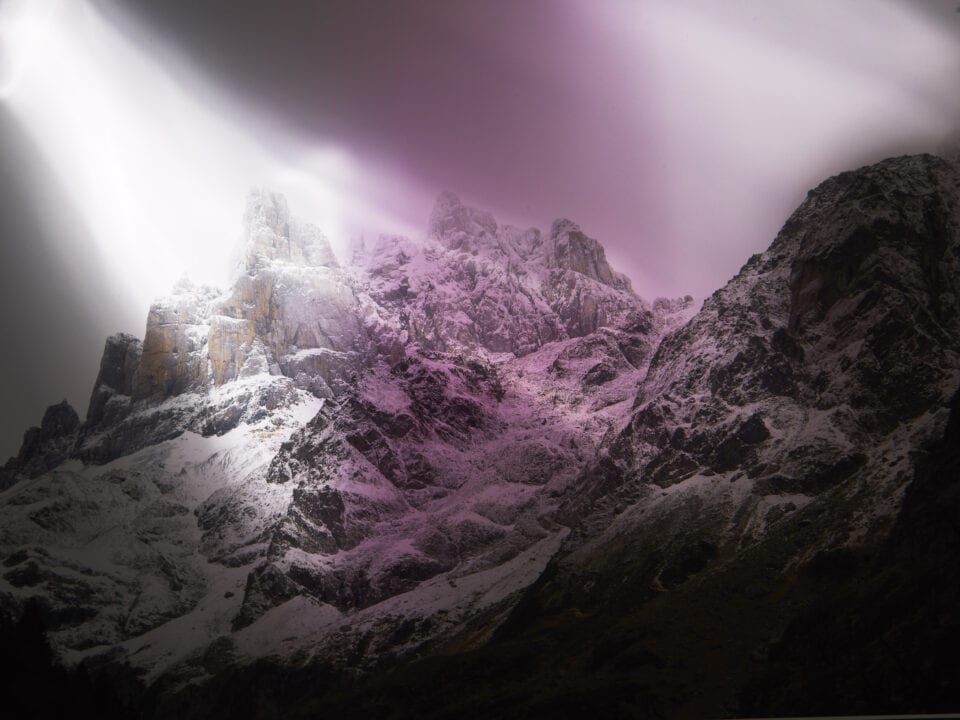 La Prairie continues to support initiatives promoting culture and science through the lens of Switzerland. "Contemporary art is the prism through which we express our heritage and values and allows us to enrich our own story," explains Greg Prodromides, Chief Marketing Officer of La Prairie Group. "As part of our ongoing relationship with art, we engage in creative dialogues with artists who bring their own perspective and artistic vocabulary to our brand. Indeed, artists are our storytellers."
---
Find out more: www.laprairie.com I www.artnet.com/auctions I @laprairie
---
Image Credits:
1. Douglas Mandry, Bending the River I, 2020.
2. Douglas Mandry, Over the Sea of Fog I, 2020.
3. Douglas Mandry, Bending the River III, 2020.
4. Douglas Mandry, Roc Surface III, 2020.
5. Douglas Mandry, Light Beam Over Titlis, 2020

The post Visions of Nature appeared first on Aesthetica Magazine.