Aesthetica selects 10 gift ideas for art and culture lovers this season. Our 2020 list offers a variety of inspiration – including gallery memberships, gift sets, artworks and design brands pushing the boundaries.
---
Aesthetica Subscriptions, Creative Gifts & Vouchers
Aesthetica is a bi-monthly publication, covering the latest news in contemporary art and culture from the UK and across the world. The magazine highlights key artists who are redefining the boundaries of contemporary art. We look at both established and emerging practitioners, through editorial features and stunning imagery. This year, we're launching a range of creative gifts for Christmas – including Tote Bags and Gift Vouchers, plus the latest Creative Writing Award and Art Prize Anthologies.
Subscribe & Save 50% this Season: Get Your First 3 Issues FREE.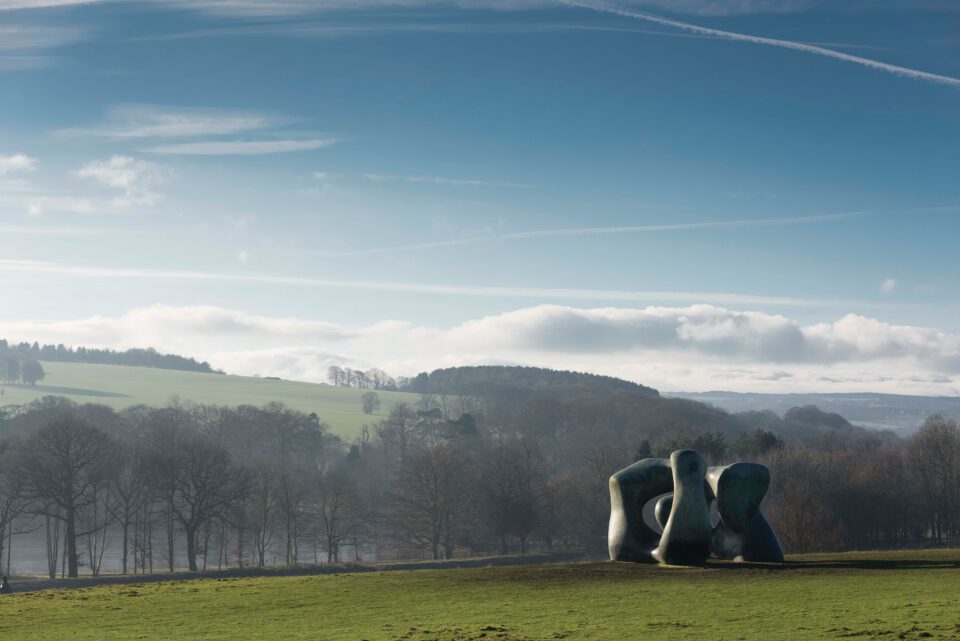 Yorkshire Sculpture Park | Become a Friend
Outdoor art has become essential in 2020, allowing us to enjoy creativity whilst social distancing. Yorkshire Sculpture Park is a destination for modern and contemporary sculpture – the largest of its kind in Europe. Highlights include work by Barbara Hepworth, Andy Goldsworthy, David Nash and James Turrell. Become a member and enjoy all kinds of wonderful perks and privileges – including invitations to major exhibition launches and events, priority booking, behind-the-scenes stories, discounts and an exclusive YSP Friends pack designed by Rob Ryan.
---
Painting. Photography. Sculpture. Applied Art. Avanguardian Gallery London presents a selection of avant-garde and modern art from emerging and established artists, including Melting Giraffe, whose images are featured above. As an Avanguardian subscriber or member, you will get prime access to various promotions and offers, gift cards, newsletters, free online exhibitions, auctions and many more. They are offering a 15% discount for all Aesthetica readers with code CHRISTMAS15, applicable at their website's checkout until 7 January 2021.
The making of progressive luxury is the focus of eco-conscious fashion label SHOHEI. Created between Austria and Japan, the brand combines design minimalism with Japanese aesthetics. The crewneck knitted KYO jumper is made of organic extra-fine merino wool (GOTS certified), part of the SHOHEI Essentials collection using relief knitwear. SHOHEI are inspired by nature and technology, with an emphasis on striking lines, durability and directionality. Receive 30% off before Christmas with the checkout code: AESTHETICA-x-mas-30off.
---
Void Watches | Classic Date Watch
In creating this collection, Void Watches has looked back over the last 50 years of watch design – taking note of classic principles. The minimal timepieces are both understated in silhouette and colour palette, with a variety of strap options available – from olive green to brown, dark grey to royal blue. The 7mm case is the thinnest in Void Watches' collection and is proportionally balanced by an acutely tapered crown. The watch features some of the brand's core elements: a red accent on the second hand and a modest logo on the face and buckle.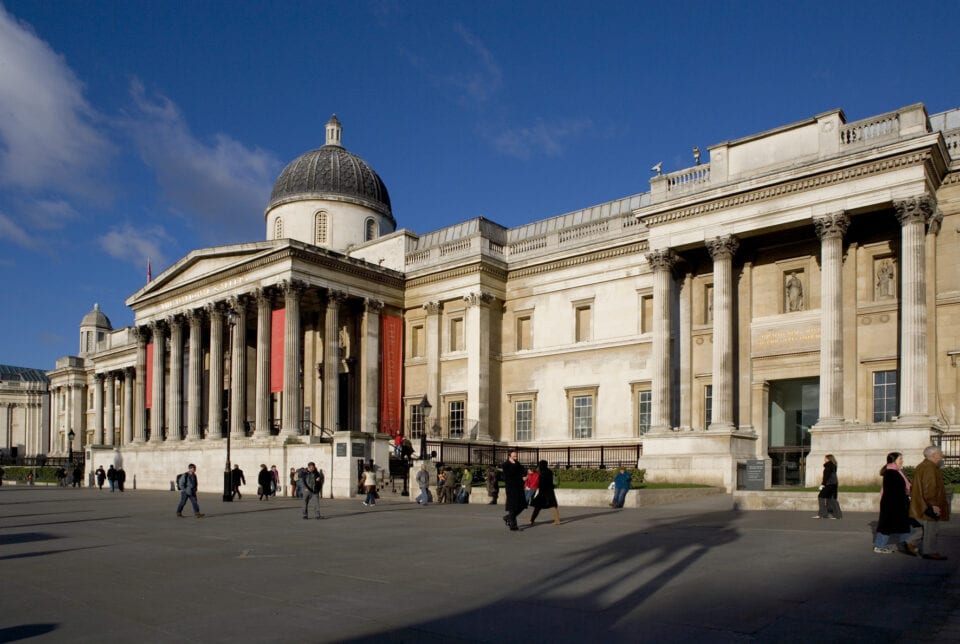 National Gallery | Gift Membership
Supporting free art has perhaps never been more important. National Gallery Gift Membership is the perfect stocking-filler for loved ones, giving unlimited free entry to the latest exhibitions as well as exclusive events, curator tours and discounts. Membership can also be enjoyed from home, providing access to online talks. Looking ahead to the next 12 months, National Gallery is packed with new shows – featuring captivating work by the Impressionists, Dürer, Artemisia and Titian. Christmas can last all year with the gift of great art.
---
La Prairie | Platinum Rare Haute-Rejuvenation Collection
The luxury skincare brand has reimagined the Platinum Rare Haute-Rejuvenation Collection. The products are designed to support the skin's rejuvenating processes: boosting collagen production, strengthening the skin barrier and improving its moisture balance. The collection launches with an artistic collaboration between Japanese contemporary artist Nobuhiro Nakanishi and renowned British composer Max Richter. Together, they have created a layered sculptural piece, featuring an atmospheric series of photographs of the Swiss Alps at twilight by Nakanishi. The visuals are accompanied by an epic score composed by Richter. Watch the film here.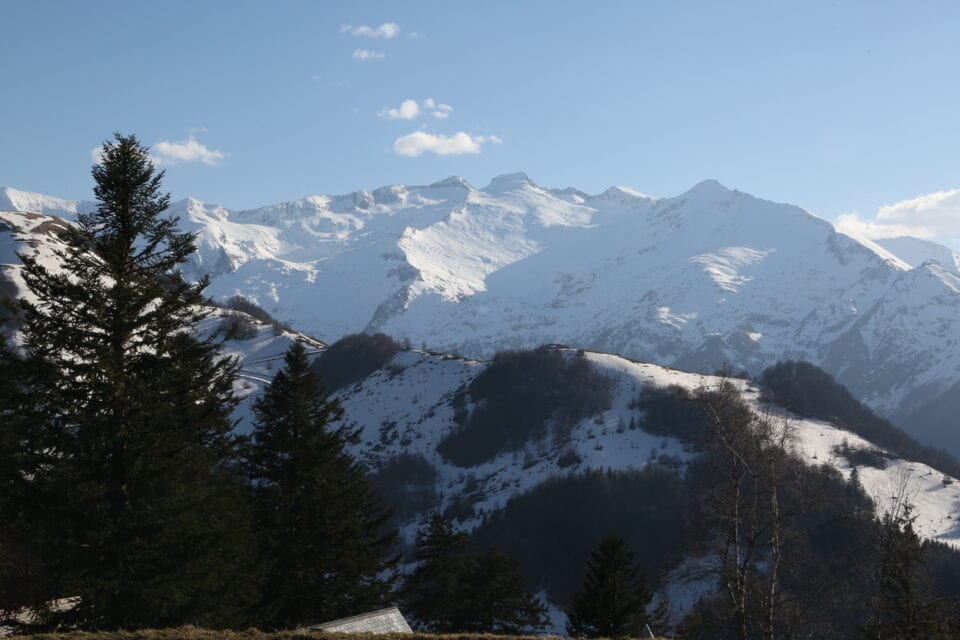 CAMP is offering "the ultimate gift for artists, musicians and writers" – a chance to live and work with Turner Prize winners, poet laureates and the world's most celebrated composers and performers. CAMP's arts facility is perched a kilometre above sea level in the wild French Pyrenees, surrounded by snow-capped peaks, glacial lakes, cascading waterfalls and ancient forests. The converted Belle Époque hotel hosts catalytic workshops led by Laure Prouvost, Tai Shani, Helen Cammock, Terry Riley, Simon Armitage, Bill Drummond, Matthew Herbert and others. New for 2021, workshops are also online, making them more accessible and affordable. To note: places are extremely limited.
---
Decorate your home with unique art from BetterShared. Art lovers can choose from a wide selection of prints, photographs, paintings and mixed media works by some of today's most exciting emerging artists from Africa and the diaspora. Every purchase supports the artist's practice, with up to 70% of the profits going directly to them. Featured here are bright scenes by Abe Ogunlende. There are options for every budget and artistic taste – whether you're looking for the perfect gift for a loved one or are treating yourself. To be sure to find something truly special, browse BetterShared's Holiday Gift Guide for 2020, foregrounding some top picks from their collection.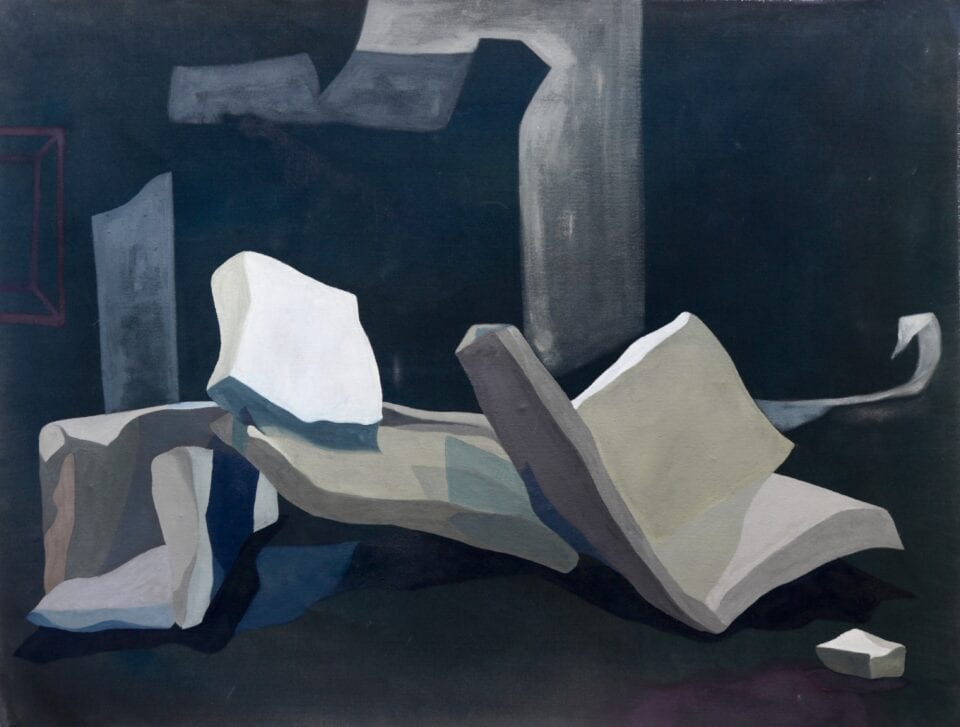 FORGEart is a new digital contemporary art gallery that brings together work from both emerging and established artists. The practitioners they work with are diverse in approach, style and method – meaning there's something for everyone. The art on offer is exciting and important, yet approachable and accessible. Above all, FORGEart promotes artists whose work challenges, stimulates, inspires and tells a story. Shown here is a painting by London-based Louisa Clark, which captures abstracted fragments of a bedroom. Discover a range of affordable artwork online, with free UK delivery.
---
Lead image: Image courtesy of Ismail Zaidy – L4artiste.
1. Kate Theo, Time to End Breast Cancer (2020). Courtesy of the artist.
2. Kate Theo, Without Words (2019). Courtesy of the artist.
3. Henry Moore, Large Two Forms, 1969. Courtesy the Henry Moore Foundation. Photo © Jonty Wilde, courtesy Yorkshire Sculpture Park.
4. Melting Giraffe, Pineapple.
5. Melting Giraffe, Hannah.
6. KYO Jumper. Image courtesy SHOHEI.
7. Images courtesy Void Watches.
8. © National Gallery, London.
9. Images courtesy La Prairie.
10. Image courtesy CAMP.
11. The Sky is Always Blue, Abe Ogunlende, 2020.
12. The Big Splashh!, Abe Ogunlende, 2020.
13. Louisa Clark, Bedroom. Image courtesy FORGEart.
The post Aesthetica Christmas Gift Guide 2020 appeared first on Aesthetica Magazine.